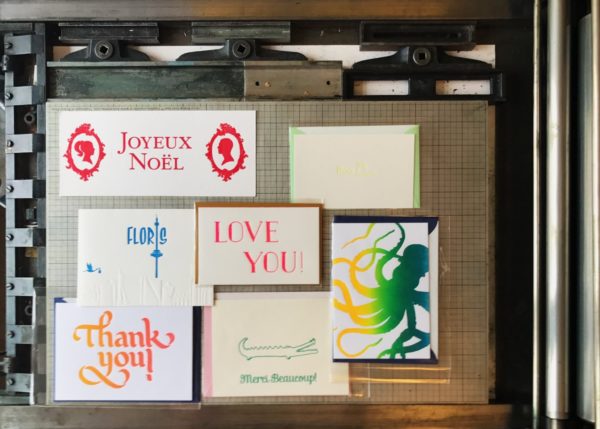 Passepartout Press is a letterpress studio located in The Hague. Founded in 2010.
One of the first studios in the Netherlands to offer workshops teaching students how to make their own photopolymer plates and print from them. We have hosted students from all over Western Europe, and even a few from North and Latin America.
We specialize in workshops for letterpress and photopolymer plate making and also as a consultant for studios struggling with the platemaking process.
We offer custom stationery, prints, birth announcements, business cards, and invitations in letterpress and also offer large prints, t-shirts, aprons, totes and textiles printed via screen printing or Zeefdruk.
Interested in learning more? Check us out at www.passepartout.press or email us at info@passepartout.press