Liberty Works Americana No. 8 – Problem with Roller Saddle making contact with a bolt on the press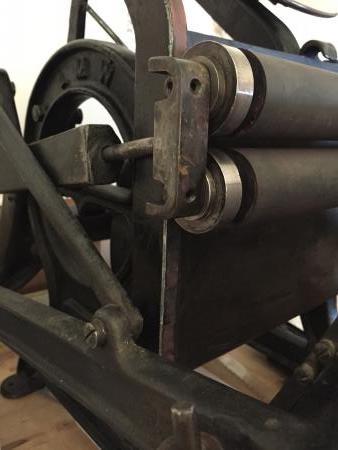 I have been trying to figure this out for a very long time. I think it is a roller issue. I contacted NA Graphics, and he simply stopped responding to my emails.
My press is a Liberty Works Americana No. 8. I purchased the press in Berlin. I live in Paris. This press is scarce, so it's been difficult to find information about it. Can someone please help me identify the problem? If the rollers are the issue, how do I have new rollers and trucks made to fit this press?
I truly would appreciate any assistance.