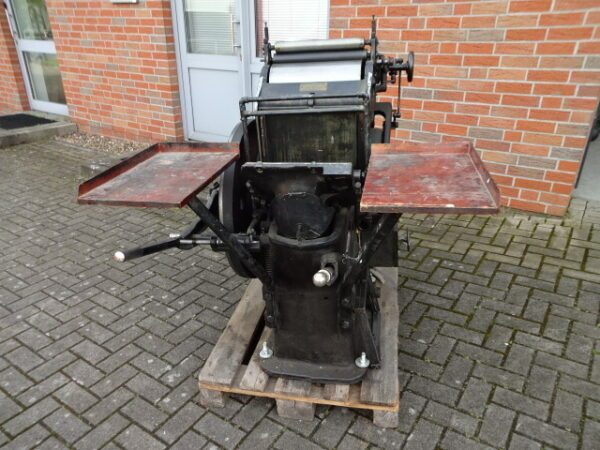 Wer kann helfen?
Ich habe eine Heidelberger Tiegel mit Handanlage gekauft und möchte den Tiegel restorieren. Die Maschine hat keinen Papieranleger, der Bogen wird mit der Hand angelegt werden. Die Maschinen Nr. ist T 06045. Wer kennt das Baujahr und weiß Etwas über die Maschine?
---
Who can help?
I bought a hand fed Heidelberg platen press and would like to restore it.
The machine has no paper feeder, the sheet has to be fed by hand. The serial number is T 06045. Who knows the year of manufacture and knows anything about the machine?